A Winter Track Safety Tongariro Alpine Crossing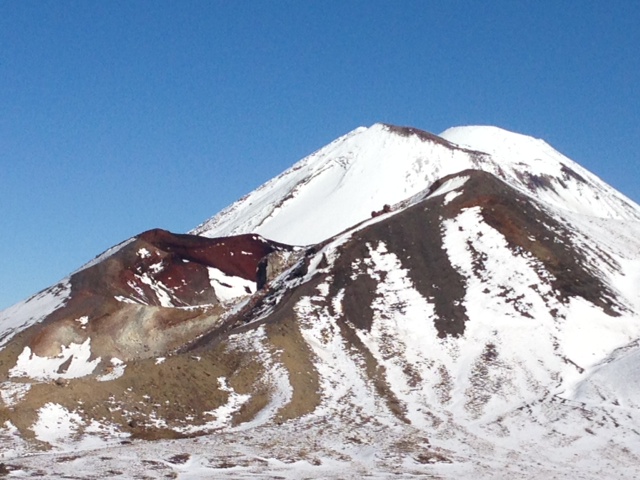 Duration: 8 Hours (approx.)
Location: Taupo
Product code: PKN5WY
Winter on the Tongariro
During the main part of winter when snow and ice cover the
most dangerous sections of the track we offer hikers the opportunity to safely
freedom hike to the most scenic parts of the Tongariro Alpine Crossing without
entering the danger zone created by heavy snow, steep sheet ice, avalanche risk
and poor weather. Guides are not required for this section of the track. Please
note that the Emerald Lakes are frozen over in winter and not visible). With
this package depending on track conditions the hikers would walk half way in
and back out. If the track conditions allow hikers might be able to walk the
full track, we would confirm this the day prior.
The $95 include Crampons, Hiking Poles and return transport.

You can be
picked up from Taupo, Turangi, Base Camp. Time table varies so please
call the day before to confirm your pick up time and location.
Cancellation
due to poor weather conditions results in a full refund. If you cancel
before the trip takes place charges will apply. Transfers to another
day are also available at no extra cost.